Hi All!
Hope your Sunday is going well. It's cold and rainy here. But I'm sitting at my craft table finishing up a project....about to take on another and decided to repost the information about a challenge I've joined for this year. I initially posted it
here
and asked you to
click on the link
to take you to my crafting blog,
Knot Sew Much
. I only got one bite...and thought I'd repost to see if anyone else wanted to join in and craftalong.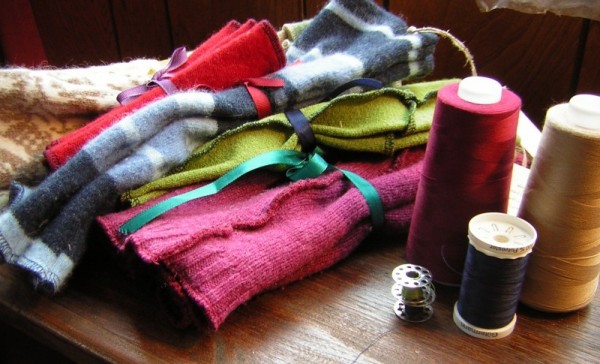 It's called the
5 for 5 Challenge
. In a nutshell I've agreed to make 5 things to give to 5 followers/readers of my blog. Those 5 persons agree, in signing up, to do the same for 5 of their followers/readers. A nice little way to share something handmade out of this virtual space. Here are the rules which I copied verbatim from
Debbie's post
:
1. I make no guarantees that you will like what I make. Whatcha get is whatcha get.

2. What I create will be just for you, with love.

3. It'll be done this year (2010).

4. I will not give you any clue what it's going to be. It will be something made in the real world and not something cyber. It may be weird or beautiful. Or it may be monstrous and annoying. Heck, I might bake something for you and mail it to you. Who knows? Not you, that's for sure!

5. I reserve the right to do something strange.

6. In return, all you need to do is post this text on your blog and make 5 things for the first 5 to respond to your blog post.

7. Send your mailing address – after I contact you.

WANNA PLAY????
I already have one and would LOVE to have another two or three. If you're up for the challenge, please leave me a comment here (below) or
here
. I'll contact you via email for your mailing address. Thanks! Enjoy the rest of your Sunday!