I had all intentions of posting this long before now. Please forgive me!
And without further ado I say Congratulations to
Debbie
in winning the gift of the book When Will It Be Spring? by Catherine Walters. I wish I had another, since there were only two of you interested in it. I'll see what I can do! :D
(Debbie, please send me your mailing address. Thanks!)
Today, we're sharing this book:
The Vegetables We Eat by Gail Gibbons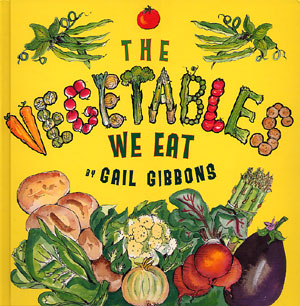 We've been reading a lot about gardening and plants, so this book went right in with out learning. It's a colorful book and gives descriptions of the different types of vegetables we eat: roots, stalks, leaves, etc. Eating from each kind not only give variety but keeps our bodies healthy!
If you'd like to join in or see others who participate in Book Sharing Monday please hop over to Alex's blog:
Canadian Home Learning
to check them out!
Happy Reading!!